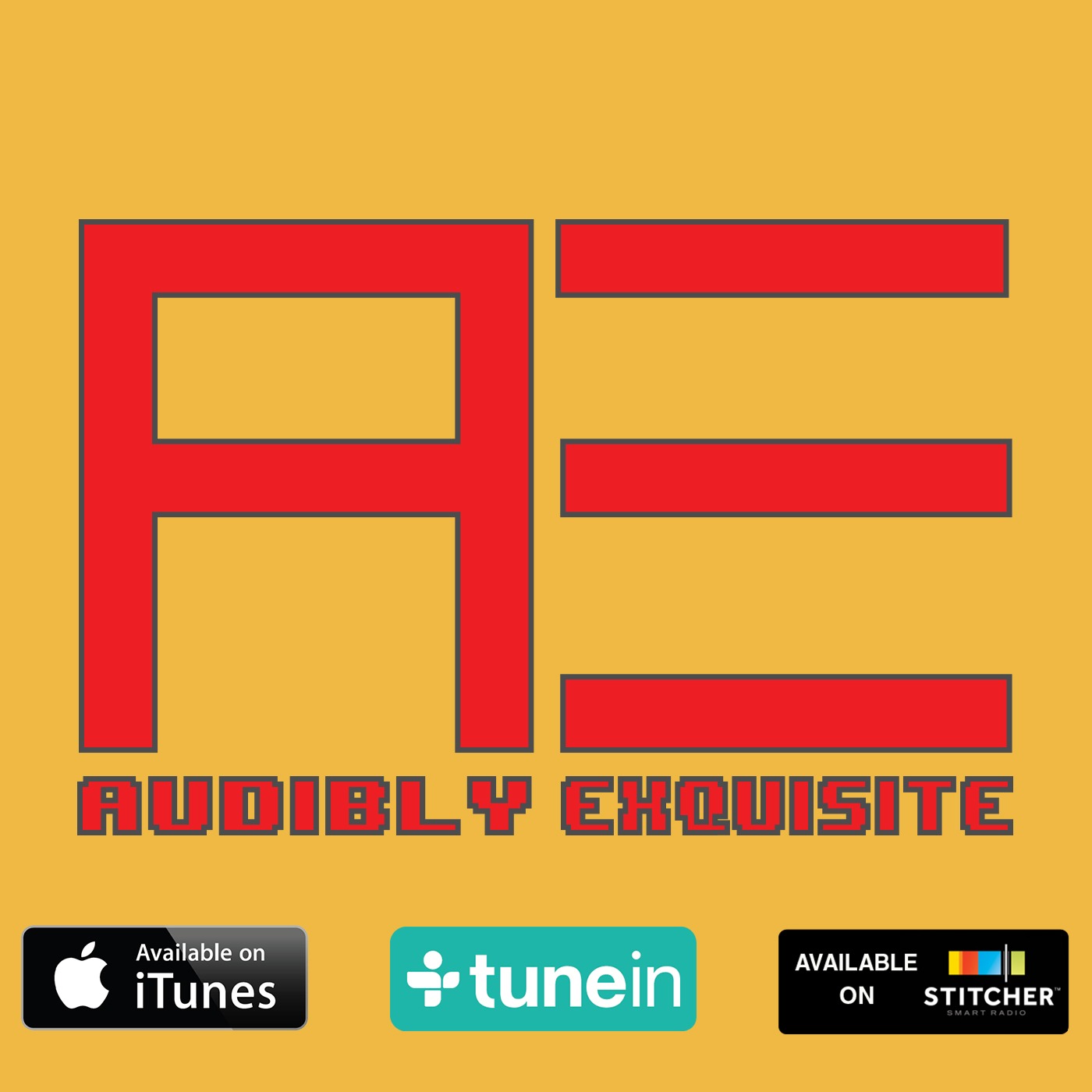 On today's show we talked about the following:
– Peter gives his thoughts on New York Comic Con 2017
– Peter recounts meeting Kevin Smith
– Peter gives his thoughts on Batman VS Two-Face
– We give our thoughts on Blade Runner 2049
– We give our thoughts on Stranger Things season 2
– Stranger Things season 3 is already in the works
– Bea Arthur is canon in the Star Wars universe
– Zachary Levi to be Shazam
– An X-23 film to be in the works
– The Kingpin to return in Daredevil season 3
– The Batmobile comes to Grand Theft Auto V
– Mike gives his thoughts on the return of the Walking Dead
Want to support the show? Go to www.patreon.com/audiblyexquisite and check out the wide variety of rewards you'll receive for helping out with this program!
Follow us on Twitter:
@TheAEPodcast
?@Buckaroo_Mike
?@PeterMelnick
Be sure to visit our website: ?http://www.audiblyexquisite.com
Facebook: ?http://www.facebook.com/audiblyexquisite
iTunes: ?https://itunes.apple.com/us/podcast/audibly-exquisite-podcast/id908164265?mt=2
Stitcher: ?http://www.stitcher.com/podcast/the-audibly-exquisite-podcast
TuneIn: ?http://tunein.com/radio/The-Audibly-Exquisite-Podcast-p679024/
Audible.com Free 30-Day Trial and Free Audiobook Link: ?http://www.audibletrial.com/audiblyexquisite
Podcast: Play in new window | Download
Better Podcasting #143 – Personal Health Affects Your Podcast
Posted August 12th, 2018 -
We kick off this week's episode with a How I Saved My Podcast story that is a follow up to last week's episode about one listener who had to break up with their co-host. In this week's ...
Please welcome our newest network member, Dad-I/O.
Posted August 12th, 2018 -
I am pleased today to announce we have a brand new member of the GonnaGeek Network, Dad-I/O. So, what is Dad-I/O? Let's hear from them directly… The path to Dad-Hood is rarely an easy one ...
#SaveLucifer #PickUpLucifer – the fan campaign to save the Tom Ellis lead FOX drama LUCIFER – OTB026
Posted August 12th, 2018 -
https://www.gonnageek.com/category/onthebubble/ In this episode we look at the #SaveLucifer campaign from May 2018 that convinced Netflix to give the cancelled FOX comedy/drama another day in the Hell ...
93 Stacy Dellorfano Interview
Posted August 11th, 2018 -
Lacey, James and Carrie sit down with game designer and Contessa creator Stacy Dellorfano to talk about Contessa's new direction, RPGs, GenCon and new projects   Twitter @justonemorefix Facebook ...
PUGCast 64 – The SixtyFourCast
Posted August 11th, 2018 -
I got 64 problems but a ROM ain't one. (Editorial note: scrap this joke) Intro: – T-shirt check News – Sir Patrick Stewart returning to Jean-Luc Picard in new series for CBS All Access – ...
PCC Multiverse #80
Posted August 10th, 2018 -
The return of the Escapist has us talking about the reality of avoiding politics in reporting pop culture in 2018 The neverending saga of MoviePass continues was Slender Man coming to the big screen a ...
20- Dad-erhood!
Posted August 10th, 2018 -
*Episode 20- DAD-erhood! * This weeks episode we take a break from discussing tech and gadgets to talk about some personal things going on in our lives and to make some very exciting announcements about ...
Episode 125 – A Lich and A Zombie Horde
Posted August 9th, 2018 -
This week we discuss MTG meets DnD and decide to do some deck techs for once! Esper Lich Mastery Control for Standard and Ghoulcaller Gisa's Zombie Horde EDH. Both decks can be found below.   Deck ...
Legends Podcast #383; The Sting (Aug-Heist)
Posted August 9th, 2018 -
                             Legends Podcast is cracking open the cinematic vault and bringing you a whole month of cons, capers, and car chases! Whether you're a grifter, ...
Whovian Starter Pack (2018 Edition)
Posted August 9th, 2018 -
Being now just over five years since we last attempted to pull together such a 'primer set' of first stories, we have some incredible new content to consider when introducing new viewers to ...
GonnaGeek.com Show #250 – Gonna Watch an Odd Couple TV Series Reboot Featuring Picard and Q
Posted August 8th, 2018 -
Sunkast is here this week to helps us celebrate the 250th episode while SP is away enjoying the summer. We'll kick off the news with a lengthy discussion related to the news that Patrick Stewart ...
92 GenCon Wrap Up 2018
Posted August 8th, 2018 -
We wrap up our GenCon experience. The ups and downs of the ENnies, interview teasers, games played, food eaten, favorites of the con and much more.   Twitter @justonemorefixFacebook Just One More ...