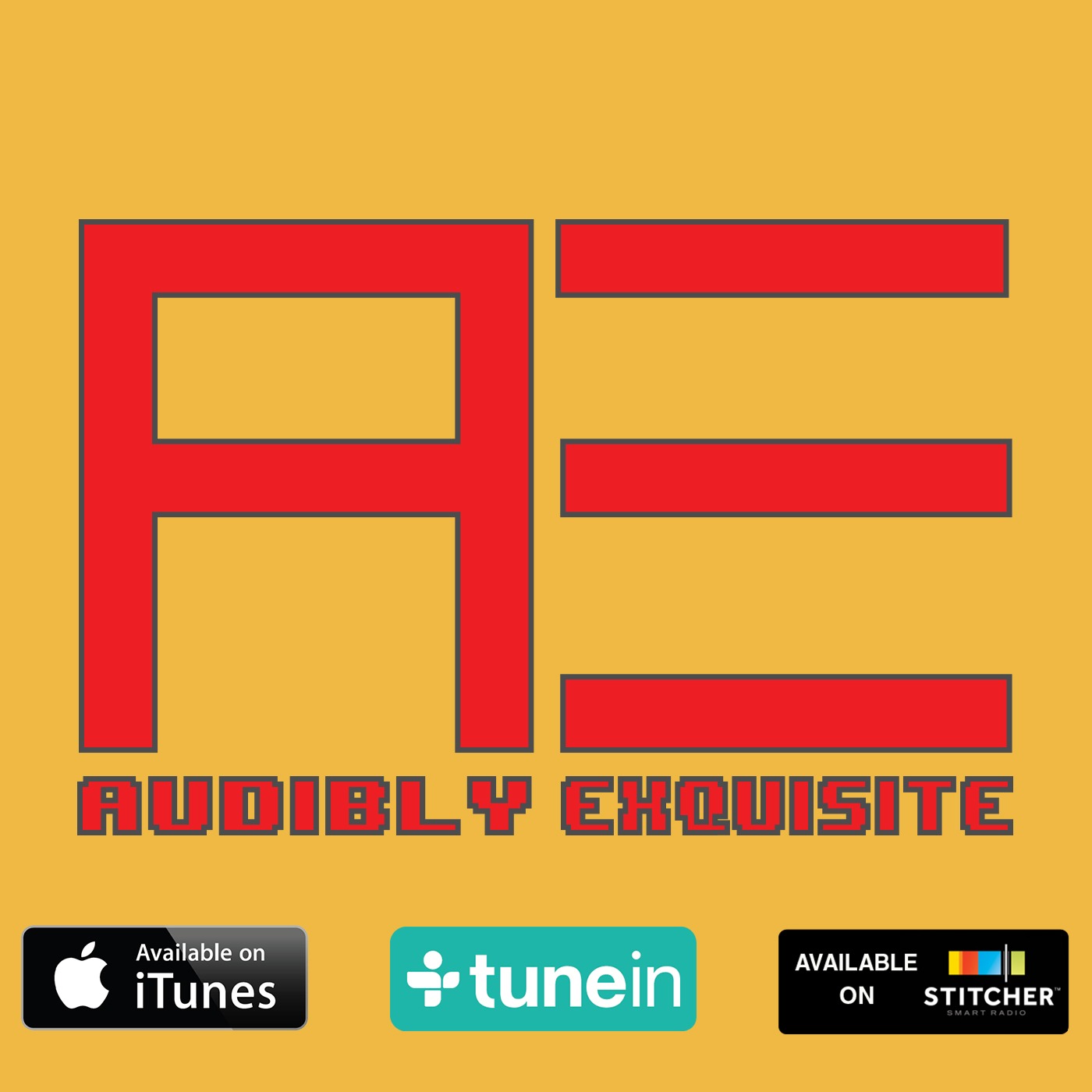 On today's show we talked about the following:
– Marvel developing a Jessica Jones-esque show for ABC
– The Venom film might be delayed
– The Fantastic Four reboot might be based on the work of Mark Millar
– James Cameron criticizes Wonder Woman
– The Joker to get his own origin film
– Mike talks about the theory that The Shape of Water is going to be an Abe Sapien film
– Obi-Wan to get Star Wars solo film
– The roster for Marvel VS Capcom: Infinite is released and Peter discusses the Marvel side
– Hellboy comes to Injustice 2
Major thanks once again to WVOS-FM's Eddie Wilson for joining us on this week's episode! Follow Eddie on Twitter @ewilson959.
Want to support the show? Go to www.patreon.com/audiblyexquisite and check out the wide variety of rewards you'll receive for helping out with this program!
Follow us on Twitter:
@TheAEPodcast
??@Buckaroo_Mike
??@PeterMelnick
Be sure to visit our website:
http://www.audiblyexquisite.com
Facebook:
?http://www.facebook.com/audiblyexquisite
iTunes:
?https://itunes.apple.com/us/podcast/audibly-exquisite-podcast/id908164265?mt=2
Stitcher:
?http://www.stitcher.com/podcast/the-audibly-exquisite-podcast
TuneIn:
?http://tunein.com/radio/The-Audibly-Exquisite-Podcast-p679024/
Audible.com Free 30-Day Trial and Free Audiobook Link: ?http://www.audibletrial.com/audiblyexquisite
Podcast: Play in new window | Download
PCC Multiverse #73
Posted June 22nd, 2018 -
On this weeks show were speculating on just how big of a bite Jurassic World Fallen Kingdom will make at the box office Rob McCallum has some inspiring talk on Lando Calrissian possibly coming to Star ...
Episode 118 – There Can Be Only One Elder Dragon
Posted June 21st, 2018 -
Hey everyone! This week we discuss M19 spoilers, the problems with MTG Arena and feeling that MTG burnout! Hope you all enjoy the episode and let me know some of your thoughts! Would you like to see Zuby ...
Legends Podcast #378; Jurassic Park 25th Anniversary Special
Posted June 21st, 2018 -
Twenty-five years ago, an amazing entertainment spectacle showcased a radical new technology that brought extinct creatures to life and captured the imagination of the entire world. The fact that it happened ...
Broadchurch In Space?: Live from (Re)Generation Who 4
Posted June 21st, 2018 -
In the last of our panel sessions from (Re)Generation Who 4 in Baltimore, we discuss Chris Chibnall's body of work to date, and what assumptions we can make (or hopes we can have) about what that ...
Highlight from Indy PopCon 2018: Cosplay!
Posted June 20th, 2018 -
A convention is a convention with or without cosplay, but cosplay makes things a lot more fun! While I was walking around Indy PopCon, which was June 8th – 10th, I politely asked cosplayers if I could ...
87 Building Vampire the Masquerade Games Part 2
Posted June 20th, 2018 -
James and Lacey finish flushing out our city and political relationships for a Vampire the Masquerade game that we started in Episode 45. We brainstorm the creation of the city and detail why we make ...
Episode 48: Tearing Off the Gates
Posted June 20th, 2018 -
If you have listened to even ten minutes of the two of us talking over the past couple years, you will recognize our commitment to allowing anyone and everyone to find the activities, content, and art ...
Game/Life Balance Australia – Episode 61 – Billy Zane Fever
Posted June 20th, 2018 -
Howdy pard'ners and welcome to the rootin'est tootin'est (definitely rootin'est!) podcast in these here parts as Sheriff Rob and Deputy AC hit the trail and … do a … saloon … horses? Okay ...
First Thoughts: Google's latest try at a podcast app is out, and so far it leaves a lot to be desired…
Posted June 19th, 2018 -
Google Podcasts App within Google Play Today Google released the much-rumoured official/Google branded podcast app. This is something that has been rumoured on and off for quite some time, and we've ...
Episode 079 "Expo of Entertainment, Electronically!"
Posted June 19th, 2018 -
This week the guys break down all the announcements of E3 2018 including listing the games they are most hyped about. Jason keeps interrupting everyone, Adam makes an inappropriate joke, Dave won't ...
Pop Culture Cosmos Episode #94
Posted June 18th, 2018 -
Our Incredibles 2 review and thoughts on the legacy of the Pixar library in the wake of John Lassiters scandal whats going on with Wonder Woman 84 a childhood TV character from the past that scares Josh ...
The Disaster Artist
Posted June 18th, 2018 -
In 2017, actor/director James Franco unleashed his most mainstream film to date to South by Southwest Film Festival to near-unanimous acclaim. That film, The Disaster Artist, depicts the wild production ...