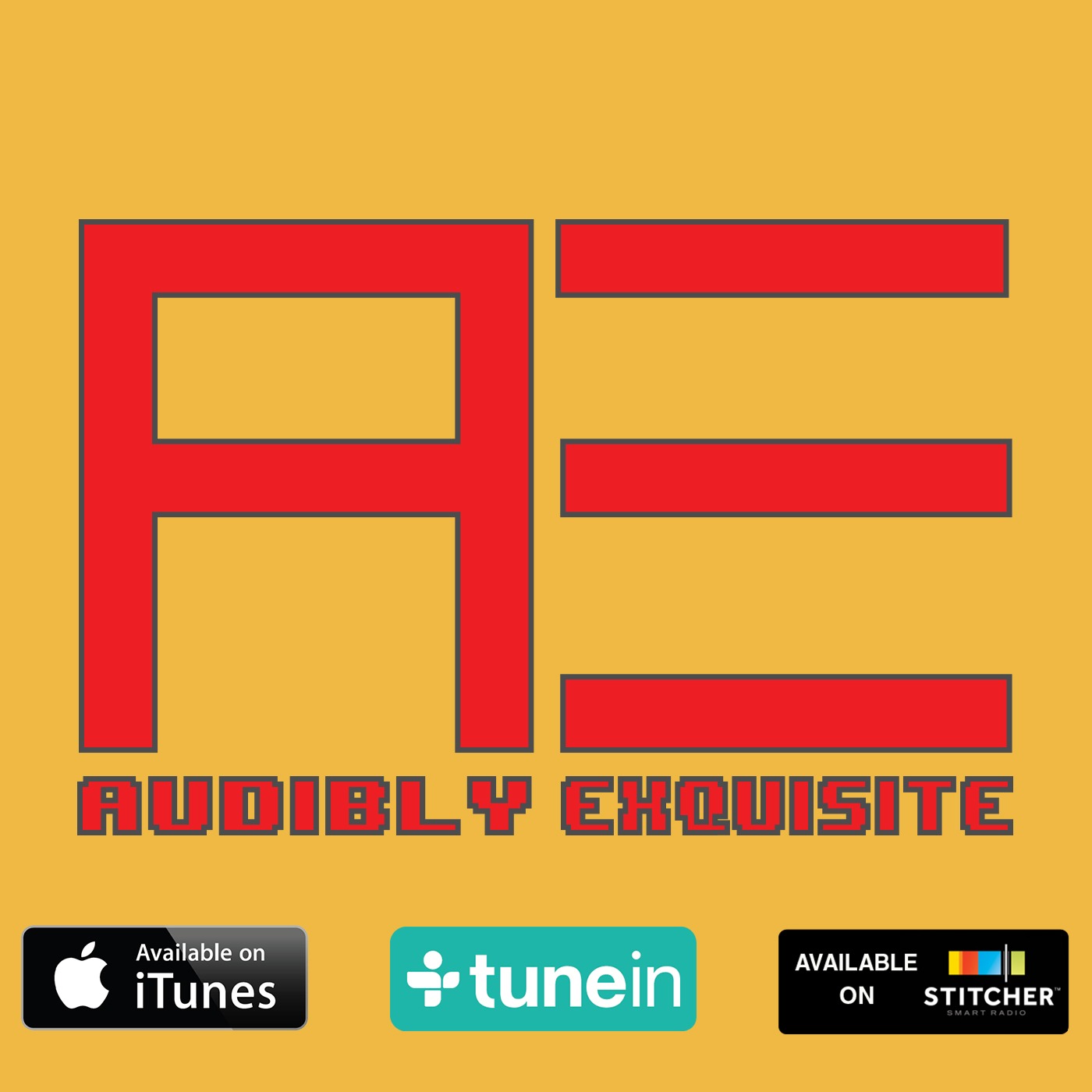 On today's show we talked about the following:
? Peter gives his thoughts on Baby Driver
? Baby Driver 2 might be happening
? Tom Holland reveals Spider-Man was in Iron Man 2
? Kevin Feige reveals that a five movie storyline will tell the story of Peter Parker
? The Spider-Man spinoff films will NOT be a part of the MCU
? Nick Spencer might take over on Amazing Spider-Man
? A Firefly reboot could happen from Fox, but only on one condition
? Nintendo to release Super Nintendo Classic
Want to support the show? Go to www.patreon.com/audiblyexquisite and check out the wide variety of rewards you'll receive for helping out with this program!
Follow us on Twitter:
@TheAEPodcast
??@Buckaroo_Mike
??@PeterMelnick
Be sure to visit our website:
http://www.audiblyexquisite.com
Facebook:
?http://www.facebook.com/audiblyexquisite
iTunes:
?https://itunes.apple.com/us/podcast/audibly-exquisite-podcast/id908164265?mt=2
Stitcher:
?http://www.stitcher.com/podcast/the-audibly-exquisite-podcast
TuneIn:
?http://tunein.com/radio/The-Audibly-Exquisite-Podcast-p679024/
Audible.com Free 30-Day Trial and Free Audiobook Link: ?http://www.audibletrial.com/audiblyexquisite
Podcast: Play in new window | Download
ATGN 270 – San Diego Media Con 2017
Posted July 23rd, 2017 -
In this week's extended episode the ATGN crew tries to recap the major events from SDCC 2017.  Willie has the details on latest Kingsmen trailer, Anthony has some issues with the upcoming slate of DC ...
Disaster Recover In The Cloud
Posted July 23rd, 2017 -
Disaster recovery is an important part of any security plan you have for your organization. Disaster recovery in the cloud is equally important but is often overlooked. In this episode I take a look ...
PCC Multiverse #25
Posted July 21st, 2017 -
As Comic Con gets hot and heavy Josh Pederson and Gerald Glassford look back to thoughts on The Last Jedi and the MarvelSquare Enix partnership We also talk to Cristian Zamudio about changes we would make ...
The Katz Chronicles: Case 4: The Case of the Cursed Bride
Posted July 21st, 2017 -
sNu Presents The Katz Chronicles Case 4 The Case of the Cursed Bride Part 1 & 2   What begins with a social call ends in a heated confrontation. Today we learn just a little more about Mr. Katz's ...
Episode 075 – Someone To Watch Over Me
Posted July 20th, 2017 -
We talk about bad product openings! Some standard decks! Card stock quality! FNM Changes! Modern Pro Tours! DnD Beyond pricing structure! Becoming a DM! Ohhh and we have a special guest on today….my ...
GonnaGeek.com Show #200 – Starkast
Posted July 19th, 2017 -
TWO HUNDRED EPISODES! This show we celebrate by sprinkling in a variety of voicemails from various listeners as we run down topics including Facebook Messenger adding ads, a first look at the Ataribox, ...
Dragonstone
Posted July 19th, 2017 -
We are Tyrion's Landing, a spoiler free fan podcast talking about HBO's Game of Thrones. We've been informed by Nikkie's coworker (who's going to remain anonymous) that Game of Thrones ...
Highlight from Indy Pop Con 2017: Cosplay Championships
Posted July 18th, 2017 -
For three days, pop culture was celebrated during the Indy Pop Con (July 7-9) in Indianapolis, Indiana. On Saturday, several competed in the Cosplay Championships. Here are some of my favorites. Not one, ...
Episode 030 "Super Photo Collection Beatdown!"
Posted July 18th, 2017 -
It's a bit of a photography heavy schedule this week! Your digitalSoup hosts try to figure out what to do with all of these large photo collections and some possible solutions to help you out. Plus they ...
It's About Time
Posted July 17th, 2017 -
For over 53 years, the Doctor Who program has gone through a number of changes and evolutions: sometimes written into the construct of the show; other times in reaction to circumstances unforeseen. It ...
Season 5.5 Edition – Legends Of Tomorrow Turncoat (A CW Network Arrow Television Show Fan Podcast) ST160
Posted July 17th, 2017 -
Season 5.5 Edition – Legends Of Tomorrow Turncoat (A CW Network Arrow Television Show Fan Podcast) ST159   Episode:            "Turncoat" [Season 2 Episode 11] Air Date:           ...
Pop Culture Cosmos Episode #46
Posted July 17th, 2017 -
Josh and Gerald talk a HUGE amount of news at D23 What was best and what news items had us a bit surprised We also talk about War for the Planet of the Apes big win this weekend with us deciding if this ...