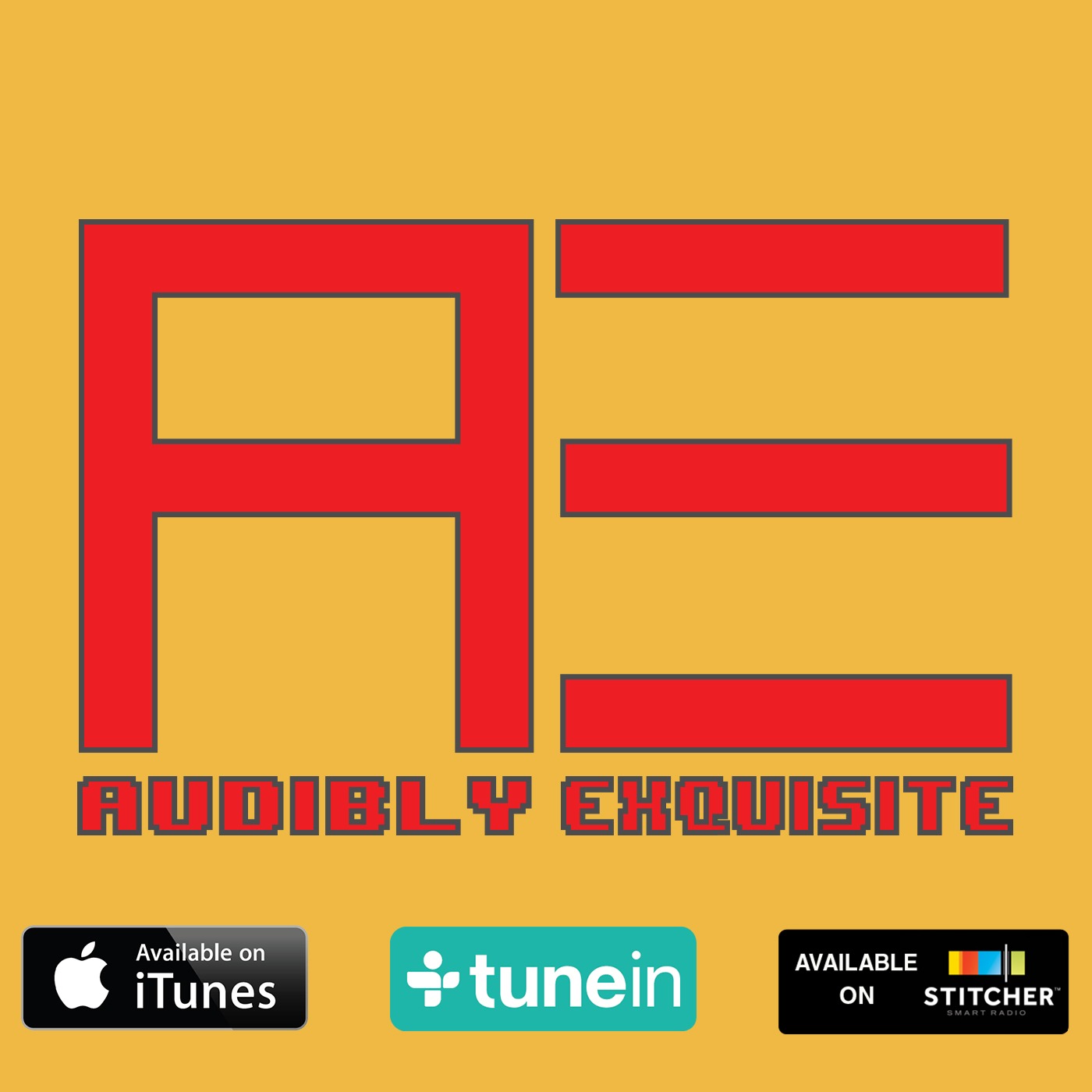 This week, we are joined alongside Ring of Honor World Champion… OF THE WORLD and fellow comic book fan, "The Fallen Angel" Christopher Daniels. We talked all things Marvel (and then some) on this week's show including the following:
? Peter and Christopher give their thoughts on Guardians of the Galaxy Vol. 2
? We rank our top five films of the Marvel Cinematic Universe
? We give our thoughts on the trailer for The Defenders
? We give our thoughts on the first look at the live action version of the Inhumans
? FXX to get a 10 episode animated Deadpool series written and executive produced by Donald Glover
? Fox casting for the characters Sunspot, Feral, and Shatterstar in Deadpool 2
? Hellboy to be rebooted as an R-Rated film
? We talk about some of the offerings of Free Comic Book Day 2017
In addition, we also chat up about Christopher's recent comic book collaboration between himself and Frankie Kazarian and the guys of Aw Yeah Comics, Art Baltazar and Franco. Plus, we discuss Christopher's upcoming match this weekend for Ring of Honor as he defends his title at War of the Worlds NYC against Jay Lethal and Cody Rhodes!
Want to follow Christopher on social media? Follow him on Twitter @facdaniels! If you want to watch him in action, check out ROHWrestling.com!
Want to support the show? Go to www.patreon.com/audiblyexquisite and check out the wide variety of rewards you'll receive for helping out with this program!
Follow us on Twitter:
@TheAEPodcast
@Buckaroo_Mike
?@PeterMelnick
Be sure to visit our website:
http://www.audiblyexquisite.com
Facebook:
http://www.facebook.com/audiblyexquisite
iTunes:
https://itunes.apple.com/us/podcast/audibly-exquisite-podcast/id908164265?mt=2
Stitcher:
?http://www.stitcher.com/podcast/the-audibly-exquisite-podcast
TuneIn:

Audible.com Free 30-Day Trial and Free Audiobook Link: ?http://www.audibletrial.com/audiblyexquisite
Podcast: Play in new window | Download
Legends of S.H.I.E.L.D. #176 Agents Of S.H.I.E.L.D. World's End (A Marvel Comic Universe Podcast)
Posted May 21st, 2017 -
The Legends Of S.H.I.E.L.D. Director Stargate Pioneer, Agent Haley and Agent Lauren discuss the Agents Of S.H.I.E.L.D. season 5 finale episode "World's End." The trio then finish up the show by running ...
ATGN 261 – Accidental Discharge
Posted May 21st, 2017 -
Naki is out this week, but the guys are joined by comic creator William Blankenship to put on a pretty entertaining show.  Willie shares his thoughts on the Agents of Shield Finale, Chris has the latest ...
Starling Tribune – Season 5 Edition – Missing (A CW Network Arrow Television Show Fan Podcast) #153
Posted May 21st, 2017 -
Starling Tribune – Season 5 Edition – Missing (A CW Network Arrow Television Show Fan Podcast) #153   The Official Arrow and Green Arrow Podcast of the Gonna Geek Network Covering DC Comics and ...
Trailer Reaction
Posted May 20th, 2017 -
Welcome to Tyrion's Landing, part of the Gonna Geek Network. We're a spoiler free podcast talking about HBO's Game of Thrones. It's the off season so we won't be talking about episodes. Instead, ...
GonnaGeek.com Show #192 – Cutting the Cord
Posted May 20th, 2017 -
This week GonnaGeek Network's Haley guests! We discuss how there's a massive ransomware outbreak called WannaCry, how the fans finally won and NBC uncancelled Timeless, why NASA isn't ...
PCC Multiverse Episode #16
Posted May 19th, 2017 -
On todays episode Josh Pederson and Gerald Glassford are speculating on the future of the Alien franchise as Covenant comes to theaters this weekend with thoughts on the film itself and where the series ...
The Katz Chronicles Case 2: Ashes to Ashes
Posted May 19th, 2017 -
sNu presents The Katz Chronicles Case 2 Ashes to Ashes Chapter 1 and 2   In this case of the Katz Chronicles the team is out to learn the identities of the possible heirs to a fortune. If they are who ...
Episode 067 – Let's Have A Little Controversy
Posted May 18th, 2017 -
Let's have a little controversy while discussing the controversies of Magic the Gathering. We also discuss some of my cube adventures as well as a little bit about the Top 8 at Pro Tour Amonkhet ...
Welcome Operation PUG to the Network
Posted May 17th, 2017 -
I'm pleased to announce that we have another new member of the GonnaGeek Network. Please welcome Operation PUG (Pugcast) aboard! So who is Operation P.U.G.? Operation: P.U.G. is an Internet cartoon ...
Oxygen
Posted May 16th, 2017 -
When you've run from all the bogey-men, the ghosts and ghouls, the shadows within the shadows, the killer robots, and the bug-eyed aliens bent on your demise, it's a reasonable assumption that the ...
Better Podcasting #079 – You Don't Have To Make Money Podcasting
Posted May 16th, 2017 -
In this week's show we continue our arc on the real deal of podcasting, this time tackling the subject of MONEY. Hint: We are telling you that YOU. DON'T. HAVE. TO. MAKE. MONEY. PODCASTING. We'll ...
Legends Podcast #324; Battlefield Earth (Sci-Fi)
Posted May 16th, 2017 -
This episode takes us in a dystopian future like Beef likes them. In fact he asked to talk about Battlefield Earth. We discuss more or less everything of note… which is not much. I would warn about spoilers ...