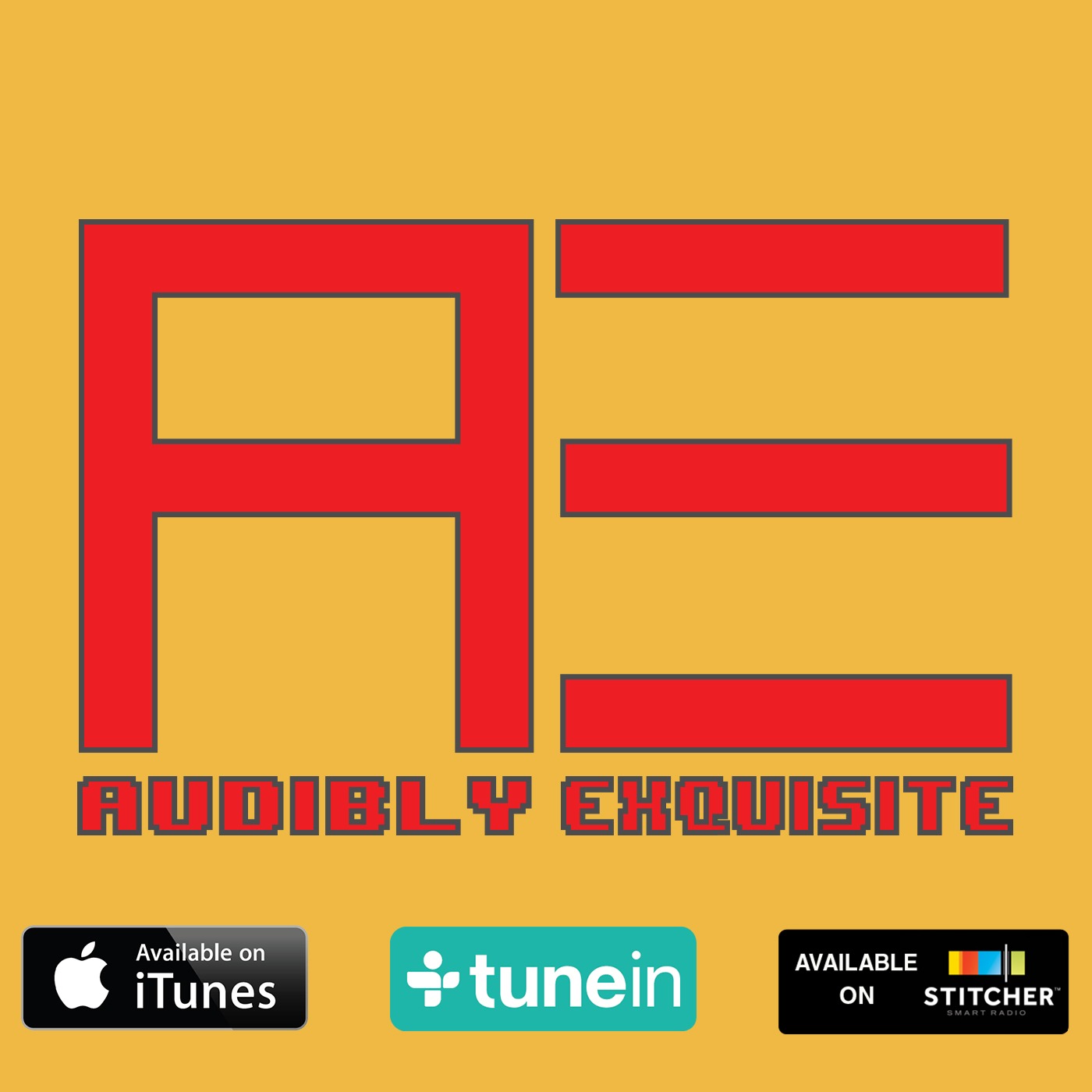 This week, we are joined alongside Ring of Honor World Champion… OF THE WORLD and fellow comic book fan, "The Fallen Angel" Christopher Daniels. We talked all things Marvel (and then some) on this week's show including the following:
? Peter and Christopher give their thoughts on Guardians of the Galaxy Vol. 2
? We rank our top five films of the Marvel Cinematic Universe
? We give our thoughts on the trailer for The Defenders
? We give our thoughts on the first look at the live action version of the Inhumans
? FXX to get a 10 episode animated Deadpool series written and executive produced by Donald Glover
? Fox casting for the characters Sunspot, Feral, and Shatterstar in Deadpool 2
? Hellboy to be rebooted as an R-Rated film
? We talk about some of the offerings of Free Comic Book Day 2017
In addition, we also chat up about Christopher's recent comic book collaboration between himself and Frankie Kazarian and the guys of Aw Yeah Comics, Art Baltazar and Franco. Plus, we discuss Christopher's upcoming match this weekend for Ring of Honor as he defends his title at War of the Worlds NYC against Jay Lethal and Cody Rhodes!
Want to follow Christopher on social media? Follow him on Twitter @facdaniels! If you want to watch him in action, check out ROHWrestling.com!
Want to support the show? Go to www.patreon.com/audiblyexquisite and check out the wide variety of rewards you'll receive for helping out with this program!
Follow us on Twitter:
@TheAEPodcast
@Buckaroo_Mike
?@PeterMelnick
Be sure to visit our website:
http://www.audiblyexquisite.com
Facebook:
http://www.facebook.com/audiblyexquisite
iTunes:
https://itunes.apple.com/us/podcast/audibly-exquisite-podcast/id908164265?mt=2
Stitcher:
?http://www.stitcher.com/podcast/the-audibly-exquisite-podcast
TuneIn:

Audible.com Free 30-Day Trial and Free Audiobook Link: ?http://www.audibletrial.com/audiblyexquisite
Podcast: Play in new window | Download
GonnaGeek.com Show LIVE #212 – Live Recording
Posted October 23rd, 2017 -
Mixer.com Streaming [ Pop Out Player ] Alternative Player – YouTube:
Pop Culture Cosmos Episode #60
Posted October 23rd, 2017 -
Josh and Gerald speculate on the future of Twitch how big The Last Jedi could do when it opens the Dark Tower reboot and is this the biggest week of the year for video games All this plus Tyler Baker from ...
Better Podcasting #102 – Effectively Asking and Answering Podcast Questions Part 2
Posted October 22nd, 2017 -
In this week's episode we wrap up our two part arc on effectively asking and answering questions by discussing how real questions and answers could be tweaked. In this week's Better Podcasting ...
Episode 64 – BladeRunner 2049 (A Retrospective Look)
Posted October 22nd, 2017 -
Team POPX dives into Ridley Scott's world of replicants, artificial intelligence and BladeRunners. We take a retrospective look at the 1982 cult classic, and compare it to the new film "BladeRunner ...
Zoom LiveTrak L-12 Digital Mixer / Recorder Overview and First Impressions Walk-through
Posted October 22nd, 2017 -
In this walk-through video, Stephen gives his first impressions as he walks through some of the basic functionality of the Zoom LiveTrak L-12 Digital Mixer / Recorder. In this video we talk board features, ...
ATGN 283 – Willie's Road Rage Woes
Posted October 22nd, 2017 -
To open the show Willie regales the crew with the road rage idiot that accosted him with a rubber mallet. During the news Chris has an update on the long awaited Tron 3, Willie has an update on Netflix's ...
Episode 41: What, Like the Radio?
Posted October 20th, 2017 -
There are (at present) 16 head categories and 56 subcategories recognized by the Apple iTunes podcast directory, and similar numbers for Google Play's library. Within them, there are virtually hundreds ...
PCC Multiverse #38
Posted October 20th, 2017 -
Josh Pederson is back as we talk Electronic Arts and their misguided decision making when it comes to the closing of Visceral Studios and their latest Star Wars game We also talk Netflix and the effect ...
Friend of the family 37 Spite Night
Posted October 20th, 2017 -
sNu presents  Friend of The Family Spite Night   Tonight Alice Belford, monster hunter, causes property damage. Asmodeus the vampire does not rip off someones arms! Emails are mysterious! And brownies ...
Episode 044 "As if! The 1985 special!"
Posted October 20th, 2017 -
In a very special bonus episode your favorite geeks travel back in time to give you a taste of what digitalSoup would have been like had they been doing a show back in the eighties! It's an awesome decade ...
Arthouse of Horror: The Texas Chainsaw Massacre (1974)
Posted October 20th, 2017 -
In 1974, film school grads Tobe Hooper and Kim Hinkel, inspired by true crime and Night of the Living Dead, created an independent horror film that changed the landscape of the genre with The Texas Chainsaw ...
Episode 087 – Breakfast With Nerds
Posted October 19th, 2017 -
Hey everyone and welcome to another episode of Magic With Zuby! Today I am joined by two awesome guys, Randy and Paul from Breakfast With Nerds! A Magic the Gathering Youtube Channel! We discuss all things ...