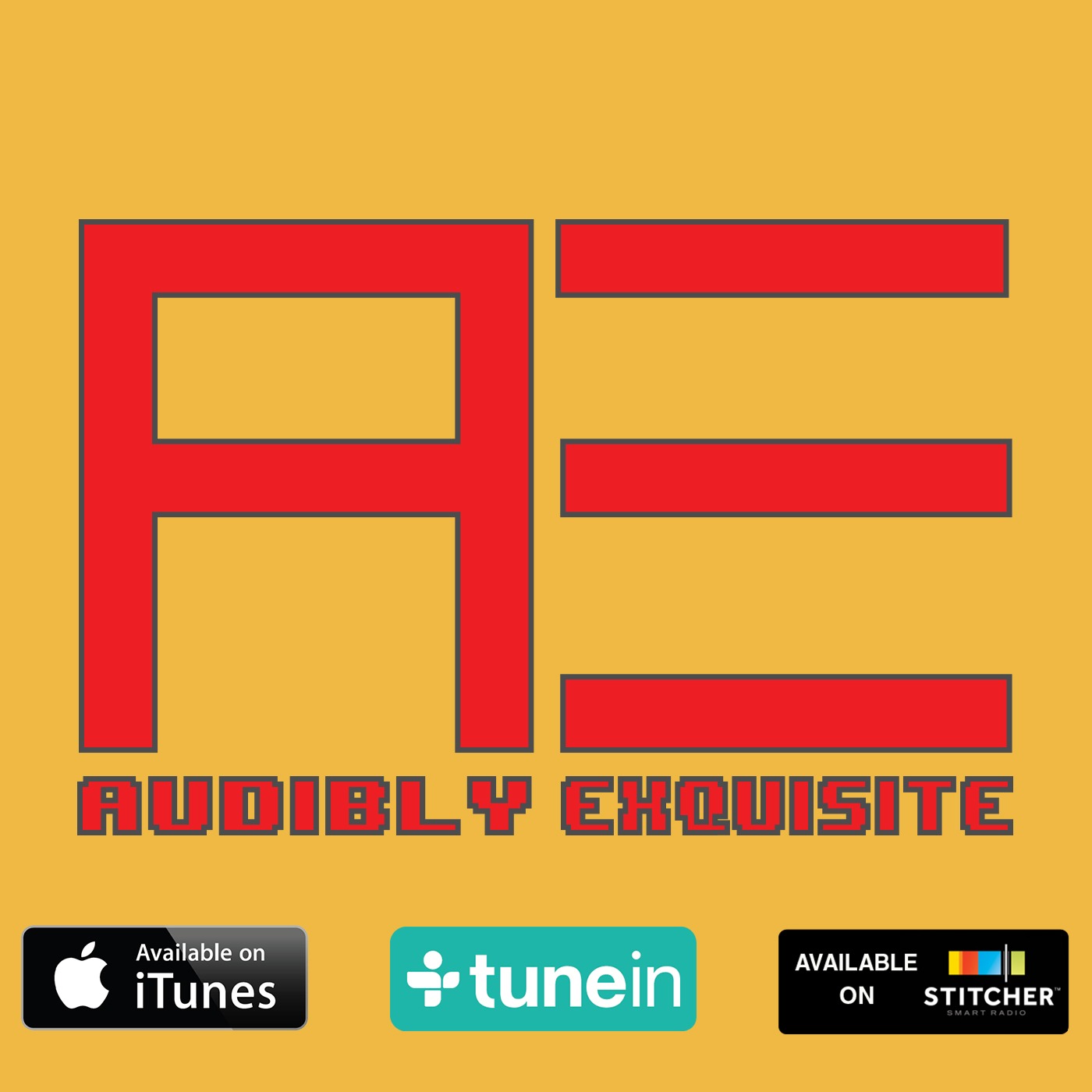 On today's show we talked about the following:
? We give our thoughts on the new Power Rangers movie
? Power Rangers will be getting quite a few films
? The cast of Power Rangers wants Tommy to be played by a woman
? We give our thoughts on the latest Justice League trailer
? Avengers: Infinity War to have scenes filmed in New York City
? Guardians of the Galaxy Vol. 2 to not receive a director's cut
? James Gunn wants to bring a Daredevil character into space
? Cable casting for Deadpool 2 down to Brad Pitt and Michael Shannon
? Han Solo movie to reveal how he got his name
? Ghostbusters 2016 has sequels in development
? Marvel to bring back in the comics Wolverine and Hulk for "Generations"
? Mike gives his thoughts on the latest episode of The Walking Dead
Want to support the show? Go to www.patreon.com/audiblyexquisite and check out the wide variety of rewards you'll receive for helping out with this program!
Follow us on Twitter:
@TheAEPodcast
??@Buckaroo_Mike
??@PeterMelnick
Be sure to visit our website:
http://www.audiblyexquisite.com
Facebook:
?http://www.facebook.com/audiblyexquisite
iTunes:
?https://itunes.apple.com/us/podcast/audibly-exquisite-podcast/id908164265?mt=2
Stitcher:
?http://www.stitcher.com/podcast/the-audibly-exquisite-podcast
TuneIn:
?http://tunein.com/radio/The-Audibly-Exquisite-Podcast-p679024/
Audible.com Free 30-Day Trial and Free Audiobook Link: ?http://www.audibletrial.com/audiblyexquisite
Podcast: Play in new window | Download
Episode 062 "Apple brings the White Rings, people are Kung Furious"
Posted February 20th, 2018 -
Busy episode this week with Windows update news, security warnings on cell phones, Apple continues it's string of black eyes and Insel tries to game the Steam system and loses! Plus Karate Kid is coming ...
MovieDude Eric's Best Films of 2017
Posted February 19th, 2018 -
MovieDude Eric discusses his take on the twenty best films of 2017.    If you like this episode, you can find more of Arthouse Legends on GonnaGeek.com along with other similar geek podcasts. You can ...
Pop Culture Cosmos Episode #77
Posted February 19th, 2018 -
Were talking the HUGE weekend for Black Panther with SPOILERS on what we thought of the movie and just how good it is in the Marvel Cinematic Universe Rob McCallum has some Disney issues he brings up in ...
Episode 72 – Black Panther Film Review & More #SpoilerAlert
Posted February 18th, 2018 -
It's finally here, and 2018 kicks off the comic book superhero genre with Marvel's first film of the year, Black Panther. Team POPX dives into the world of Wakanda, the Panther and the film's ...
Better Podcasting #118 – Objectively Assessing Your Podcast
Posted February 18th, 2018 -
The negotiations have completed, the contracts have been signed and that means Stephen and SP are back. In this week's episode there's a bunch of catch-up to get after last week's Better ...
ATGN 299 – The Only Good One
Posted February 18th, 2018 -
This is the final episode in the ramp up to 300. Willie shares the news on Elon Musk selling flamethrowers and equates him to a real life super villain, Anthony has the latest on the Invincible finale ...
GPR – So you want to make a podcast
Posted February 18th, 2018 -
GPR features news and commentary from games industry professionals. Join Producer Garrett and Designer Casey as they talk about the last week in gaming from a developer's perspective. This week's ...
PUGCast 53: The WakandaCast
Posted February 17th, 2018 -
Wakanda forever! Also video games and stuff. Intro: – T-shirt check News – Assassin's Creed: Origins is getting Discovery Tour mode on Feb 20 – System shock remake is on hiatus – ...
Denice Riddle and Dianna Ippolito
Posted February 16th, 2018 -
On the 213th episode of the IntelleXual David and Whitney chat about the Super Bowl ads that grabbed their attention and we hear the first half of our discussion with female filmmakers Denice Riddle and ...
Legends Podcast #360; Robin Hood: Men in Tights (Comedy)
Posted February 16th, 2018 -
Spoiler Alert! Spoiler Alert! These discussions will be spoiler filled and may explicit language, so consider yourself warned.   Spoiler Alert! Spoiler Alert! These discussions will be spoiler filled ...
PCC Multiverse #55
Posted February 16th, 2018 -
Josh Pederson reviews Black Panther plus Rob McCallum weighs in on the new Jurassic World Fallen Kingdom and Cloverfield Paradox Anthony Barbarin shares thoughts on the NBA trade deadline Marcus De La ...
#67 Top 5 Villain Monologues
Posted February 15th, 2018 -
http://media.blubrry.com/gonnageek/p/www.podcastgarden.com/login/audio-13/13999/SGPD67-Top5VillianMonologues.mp3Podcast: Play in new window | Download