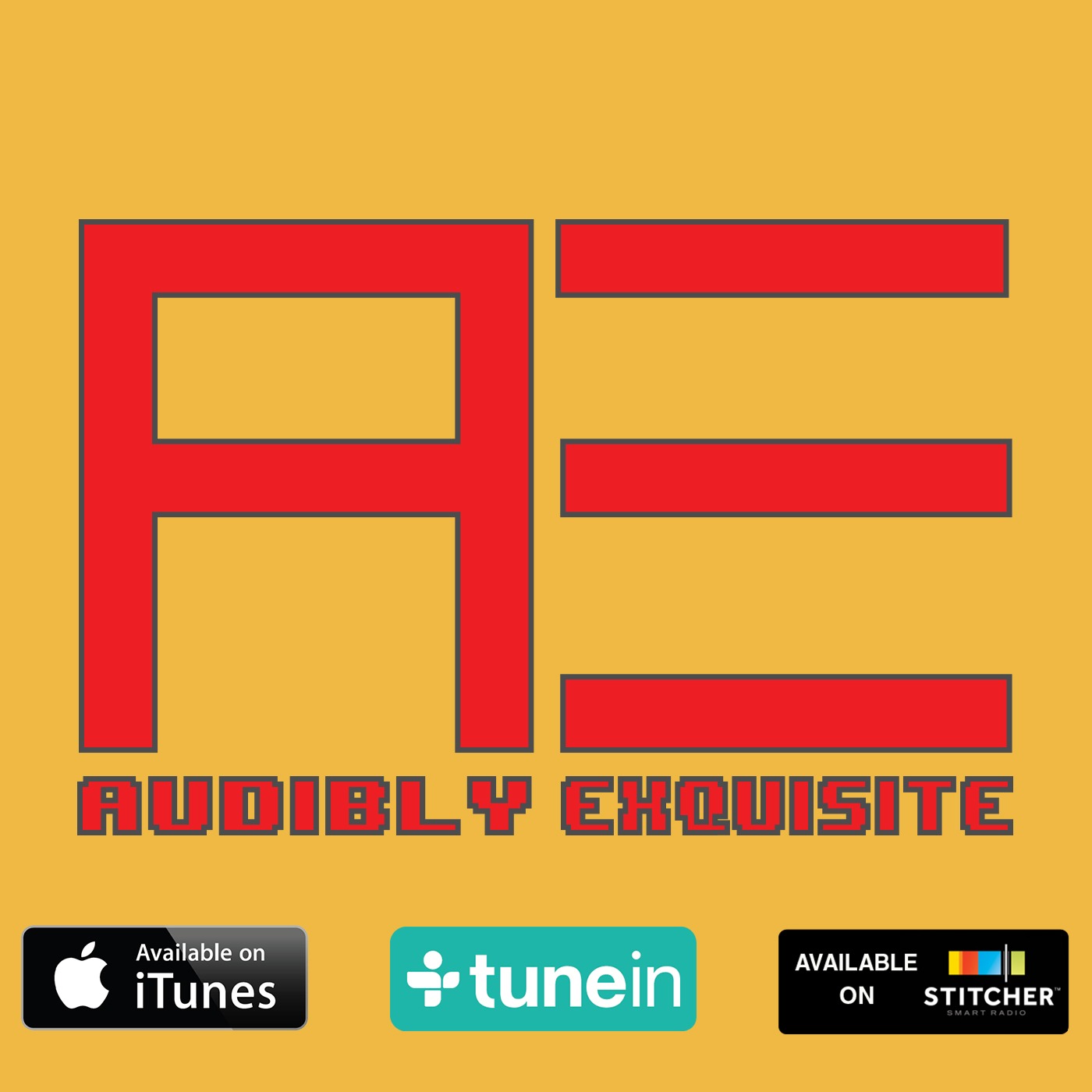 On today's show we talked about the following:
? Ewan McGregor open to returning to Star Wars
? Mike gives his thoughts on Iron Fist
? Defenders wraps filming
? Guardians of the Galaxy 3 may happen
? The actor who will be playing Cable in Deadpool 2 to be announced very soon
? The Venom movie is still happening from Sony
? Life may or may not be a Venom prequel movie
? JK Simmons reveals how big his role in Justice League will be as Commissioner Gordon
? We give our thoughts on the latest trailer for Transformers: The Last Knight
? Mike gives his thoughts on the latest episode of The Walking Dead
Want to support the show? Go to www.patreon.com/audiblyexquisite and check out the wide variety of rewards you'll receive for helping out with this program!
Follow us on Twitter:
@TheAEPodcast
??@Buckaroo_Mike
??@PeterMelnick
Be sure to visit our website:
http://www.audiblyexquisite.com
Facebook:
?http://www.facebook.com/audiblyexquisite
iTunes:
?https://itunes.apple.com/us/podcast/audibly-exquisite-podcast/id908164265?mt=2
Stitcher:
?http://www.stitcher.com/podcast/the-audibly-exquisite-podcast
TuneIn:
?http://tunein.com/radio/The-Audibly-Exquisite-Podcast-p679024/
Audible.com Free 30-Day Trial and Free Audiobook Link: ?http://www.audibletrial.com/audiblyexquisite
Podcast: Play in new window | Download
The Inhumans Something Inhuman This Way Comes (A Marvel Fan Podcast) LoS211
Posted October 22nd, 2017 -
Episode 41: What, Like the Radio?
Posted October 20th, 2017 -
There are (at present) 16 head categories and 56 subcategories recognized by the Apple iTunes podcast directory, and similar numbers for Google Play's library. Within them, there are virtually hundreds ...
PCC Multiverse #38
Posted October 20th, 2017 -
Josh Pederson is back as we talk Electronic Arts and their misguided decision making when it comes to the closing of Visceral Studios and their latest Star Wars game We also talk Netflix and the effect ...
Friend of the family 37 Spite Night
Posted October 20th, 2017 -
sNu presents  Friend of The Family Spite Night   Tonight Alice Belford, monster hunter, causes property damage. Asmodeus the vampire does not rip off someones arms! Emails are mysterious! And brownies ...
Episode 044 "As if! The 1985 special!"
Posted October 20th, 2017 -
In a very special bonus episode your favorite geeks travel back in time to give you a taste of what digitalSoup would have been like had they been doing a show back in the eighties! It's an awesome decade ...
Arthouse of Horror: The Texas Chainsaw Massacre (1974)
Posted October 20th, 2017 -
In 1974, film school grads Tobe Hooper and Kim Hinkel, inspired by true crime and Night of the Living Dead, created an independent horror film that changed the landscape of the genre with The Texas Chainsaw ...
Episode 087 – Breakfast With Nerds
Posted October 19th, 2017 -
Hey everyone and welcome to another episode of Magic With Zuby! Today I am joined by two awesome guys, Randy and Paul from Breakfast With Nerds! A Magic the Gathering Youtube Channel! We discuss all things ...
The L.I. Who 5 Preview
Posted October 19th, 2017 -
Our crack GPR team is scattered across the North American continent, but there are a few events on the calendar that regularly have us all converging on the same spot (Blinovitch Limitation Effect, be ...
GonnaGeek.com Show #211 – KRACK Attack
Posted October 18th, 2017 -
In this week's show we discuss Peter David's interest in The Orville novels, NASA having great plans and how the Google Pixel 1 having an advantage over the Pixel 2. We also kick off a brand ...
Season 6 Edition – Fallout (A CW Network Arrow Television Show Fan Podcast) ST171
Posted October 18th, 2017 -
Starling Tribune – Season 6 Edition – Fallout (A CW Network Arrow Television Show Fan Podcast) ST171   The Official Arrow and Green Arrow Podcast of the Gonna Geek Network Covering DC Comics and ...
The Inhumans Make Way For Medusa (A Marvel Comic Universe Podcast) LoS209
Posted October 18th, 2017 -
The Legends Of S.H.I.E.L.D. Director Stargate Pioneer, Agent Lauren and Consultant Michelle discuss The Inhumans fourth episode "Make Way For Medusa." They also run down the Marvel news roundup and ...
Episode 58 Haunted Houses in RPGs
Posted October 18th, 2017 -
Download Episode! Podcast: Play in new window | Download