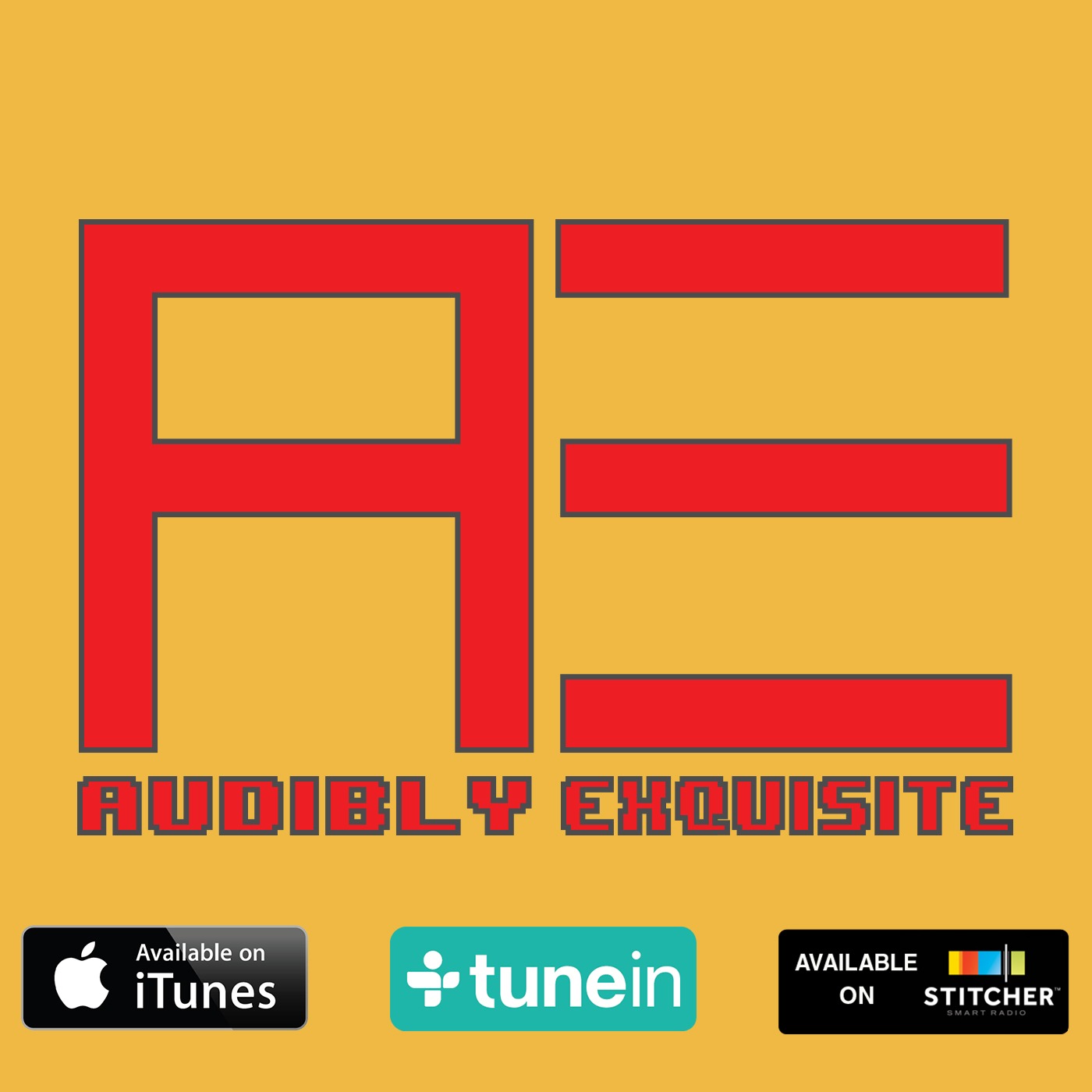 On today's show we talked about the following:
? Ewan McGregor open to returning to Star Wars
? Mike gives his thoughts on Iron Fist
? Defenders wraps filming
? Guardians of the Galaxy 3 may happen
? The actor who will be playing Cable in Deadpool 2 to be announced very soon
? The Venom movie is still happening from Sony
? Life may or may not be a Venom prequel movie
? JK Simmons reveals how big his role in Justice League will be as Commissioner Gordon
? We give our thoughts on the latest trailer for Transformers: The Last Knight
? Mike gives his thoughts on the latest episode of The Walking Dead
Want to support the show? Go to www.patreon.com/audiblyexquisite and check out the wide variety of rewards you'll receive for helping out with this program!
Follow us on Twitter:
@TheAEPodcast
??@Buckaroo_Mike
??@PeterMelnick
Be sure to visit our website:
http://www.audiblyexquisite.com
Facebook:
?http://www.facebook.com/audiblyexquisite
iTunes:
?https://itunes.apple.com/us/podcast/audibly-exquisite-podcast/id908164265?mt=2
Stitcher:
?http://www.stitcher.com/podcast/the-audibly-exquisite-podcast
TuneIn:
?http://tunein.com/radio/The-Audibly-Exquisite-Podcast-p679024/
Audible.com Free 30-Day Trial and Free Audiobook Link: ?http://www.audibletrial.com/audiblyexquisite
Podcast: Play in new window | Download
The Impossible Pacifist (Live)
Posted April 26th, 2018 -
His Holiness the 14th Dalai Lama recently wrote: Whether we will be able to achieve world peace or not, we have no choice but to work towards that goal. If our minds are dominated by anger, we will lose ...
Pop Culture Cosmos Special Edition-Galaxy of Hope
Posted April 25th, 2018 -
We debut the latest project from the guys behind the hit documentary Nintendo Quest Jay Bartlett and Rob McCallum are back this time with Galaxy of Hope which is now LIVE on Kickstarter The guys talk about ...
Episode 81 The Return of Kiel Chenier
Posted April 25th, 2018 -
Kiel Chenier returns to Just One More Fix to talk about his upcoming release of Weird on the Waves, a wavecrawl setting and toolkit for Lamentations of the Flame Princess, other OSR games and DnD 5e. Weird ...
#71 Chronicles of Darkness: Mind Over Manor
Posted April 25th, 2018 -
http://media.blubrry.com/gonnageek/p/www.podcastgarden.com/login/audio-13/13999/SGPD71-ChronicalsofDarkness.mp3Podcast: Play in new window | Download
The Challenge – Escape Velocity
Posted April 25th, 2018 -
GPR features news and commentary from games industry professionals. Join Producer Garrett and Designer Casey as they talk about the last week in gaming from a developer's perspective. Casey's ...
There is no reason to believe that Google favors podcasts with self-hosted RSS feeds.
Posted April 24th, 2018 -
In the past few days there has been significant attention drawn to a five part series on Google's new podcast strategy. One of the reasons that these posts have received much attention is because ...
Episode 071 "Losing Titans, Deadpool 2, and Carbon Fiber Body Building"
Posted April 24th, 2018 -
This week it's a bit of a sad start as we lost a number of big names, Netflix has decided some movies are just too scary to finish, we have a special interview with the creator of Deonte Box and much ...
Game/Life Balance Australia – Episode 57 – Big Mahler
Posted April 24th, 2018 -
This week the boys have not one but TWO featured games to share with you undeserving clods – and both feature insane amounts of Pepsi product placement! Because hey, who doesn't like Pepsi (besides ...
Better Podcasting #127 – When To Quit Your Podcast
Posted April 23rd, 2018 -
In this week's episode we talk about the taboo topic of when it's time to talk about your podcast. We'll discuss signs that it might be time to quit your podcast, we'll discuss ...
Pop Culture Cosmos Episode #86
Posted April 23rd, 2018 -
Avengers Infinity War is almost here and Josh and Gerald start the speculation on who dies who lives and just how much money the movie might make Plus Josh breaks down his time so far with God of War we ...
Legends Podcast #369; Super Troopers (Comedy)
Posted April 22nd, 2018 -
Meow is the time for Legends Podcast to celebrate one of the most successful independent comedies of the mew millenium! Meow the year was 2001, and one movie hit it big at Sundance and won the audience ...
ATGN 308 – Do You Want A Pizza?
Posted April 22nd, 2018 -
It's an action packed show this week as Willie starts things out giving his initial impressions on Far Cry 5. During the news Chris has the lastest on Comcast bid of 20th Century Fox, Naki ...