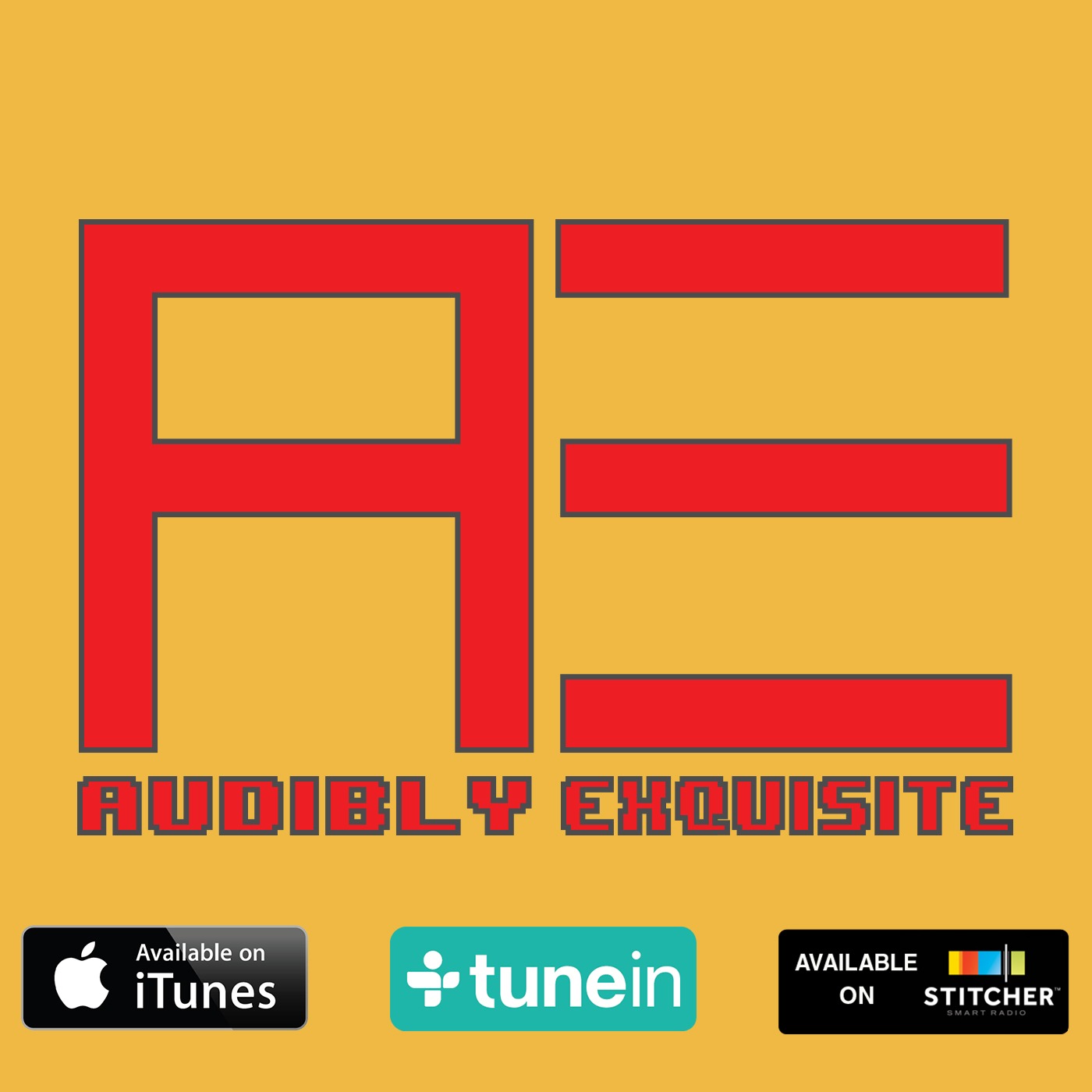 On today's show we talked about the following:
? Ewan McGregor open to returning to Star Wars
? Mike gives his thoughts on Iron Fist
? Defenders wraps filming
? Guardians of the Galaxy 3 may happen
? The actor who will be playing Cable in Deadpool 2 to be announced very soon
? The Venom movie is still happening from Sony
? Life may or may not be a Venom prequel movie
? JK Simmons reveals how big his role in Justice League will be as Commissioner Gordon
? We give our thoughts on the latest trailer for Transformers: The Last Knight
? Mike gives his thoughts on the latest episode of The Walking Dead
Want to support the show? Go to www.patreon.com/audiblyexquisite and check out the wide variety of rewards you'll receive for helping out with this program!
Follow us on Twitter:
@TheAEPodcast
??@Buckaroo_Mike
??@PeterMelnick
Be sure to visit our website:
http://www.audiblyexquisite.com
Facebook:
?http://www.facebook.com/audiblyexquisite
iTunes:
?https://itunes.apple.com/us/podcast/audibly-exquisite-podcast/id908164265?mt=2
Stitcher:
?http://www.stitcher.com/podcast/the-audibly-exquisite-podcast
TuneIn:
?http://tunein.com/radio/The-Audibly-Exquisite-Podcast-p679024/
Audible.com Free 30-Day Trial and Free Audiobook Link: ?http://www.audibletrial.com/audiblyexquisite
Podcast: Play in new window | Download
#63 Top 5 WWF Superstars
Posted December 12th, 2017 -
http://media.blubrry.com/gonnageek/p/www.podcastgarden.com/login/audio-13/13999/SGPD63-Top5WWFSuperstars.mp3Podcast: Play in new window | Download
Episode 43: The Geek Glad Game 2017
Posted December 12th, 2017 -
We survived 2016 by the skin of our teeth, and the struggles that year put us through were the flames in which the 'Geek Glad Game' was forged. We are optimists and positivists, and found a ...
Episode 052 "The digitalSoup Geeky Gift Guide"
Posted December 12th, 2017 -
With an extra special holiday edition, we break down news stories from Google fighting with Amazon, Apple's most downloaded apps, a great list of games for time crunched gamers AND a souper special Gonna ...
Pop Culture Cosmos Episode #67
Posted December 11th, 2017 -
Its almost time for the Last Jedi and we speculate on how much success this latest installment of the Star Wars saga can achieve Josh and Gerald are also talking the future of Playstation after the fallout ...
Better Podcasting #109 – Your Podcast Buddy
Posted December 10th, 2017 -
This show we'll ask what is a podcast buddy, and we'll run down things you should look for when you've got one. Before we get there though, we'll have another HOW I SAVED MY PODCAST ...
Agents Of S.H.I.E.L.D. "A Life Spent" (A Marvel Comic Universe Podcast) LoS222
Posted December 10th, 2017 -
The Legends Of S.H.I.E.L.D. Director Stargate Pioneer, Agent Lauren, and Consultant Michelle discuss the Agents OF S.H.I.E.L.D. season five third episode "A Life Spent." They also run down the Marvel ...
ATGN 290 – Chris Screws Everything Up
Posted December 10th, 2017 -
It's a packed show this week with some unintentional hilarity as Chris broke everything. This week Willie recaps the Video Game Awards, Chris discusses first impressions from Star Wars The ...
The katz Chronicles: Case 6: Catch'em In The Act part 1
Posted December 8th, 2017 -
sNu presents The Katz Chronicles Case 6 Catch'em In the Act part 1 and 2    Mr. Katz is trapped alone. Lucky is on his way to help as a mystery befalls Ms. Truman and she finds herself solo on ...
PCC Multiverse #45
Posted December 8th, 2017 -
Its the annual Game Awards and Josh and Gerald break it down as we analyze the winners announcements and trailers that make up this prestigious gaming event Were also talking who we would like to see return ...
Episode 094 – Jeskai, Grixis, and Rakdos Oh My!
Posted December 7th, 2017 -
Hey everyone! Today we discuss a myriad of topics so bear with me! We first discuss 3 new standard decks I have been playing and go over the decklists. Then we discuss some DnD with my daughter Zoey and ...
GonnaGeek.com Show #218 – Michelle Started It
Posted December 6th, 2017 -
In this week's episode special guest Michelle Ealey joins us to discuss how Microsoft might be working on a Surface phone, how the Infinity War trailer numbers are HUGE, how Elon Musk is sending ...
Episode 64 Travel Gaming
Posted December 6th, 2017 -
Episode 64 Travel Gaming   James and Lacey dig into our gaming travel bag while on vacation and talk about how to keep gaming while traveling or on vacation. James' gaming bag packed and unpacked ...