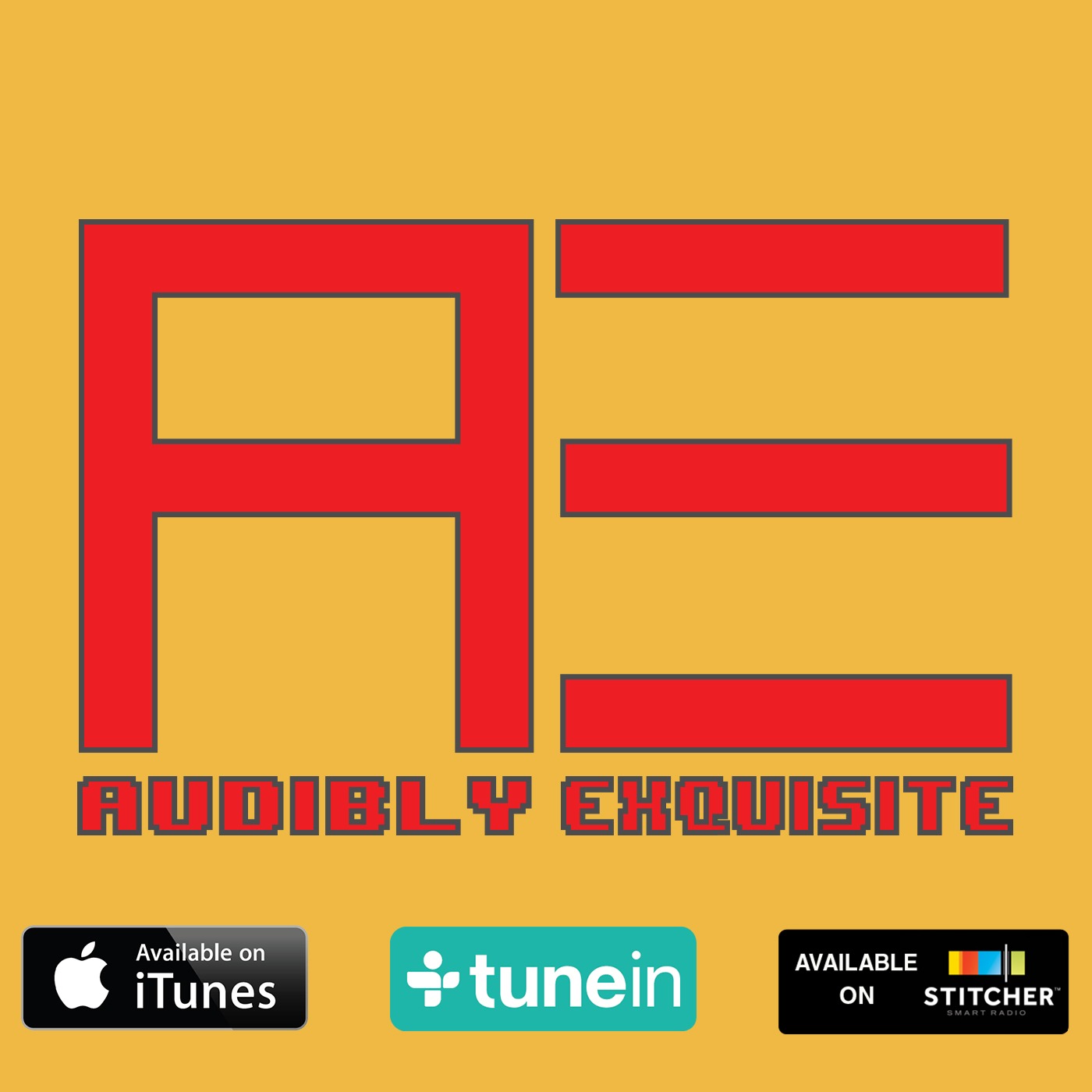 On today's show we talked about the following:
? Matt Reeves signs on to direct The Batman
? Peter gives his thoughts on The LEGO Batman Movie
? Nightwing movie to be released by director of The LEGO Batman movie
? We talk about the multiple changes that were supposed to be in Suicide Squad
? Vincent D'Onofrio wants to have a showdown with Tom Holland's Spider-Man
? Patrick Stewart's final role as Professor X to be Logan
? Hugh Jackman reveals that of the X-Men were in the MCU, he would have kept playing Wolverine
? Gambit now unlikely to start filming before 2018
? Un-altered Star Wars trilogy may be re-released this year
? Mike gives his thoughts on the latest episode of The Walking Dead
? Homer Simpson to be inducted into the National Baseball Hall of Fame
? Marvel games to not be part of MCU canon
Want to support the show? Go to www.patreon.com/audiblyexquisite and check out the wide variety of rewards you'll receive for helping out with this program!
Follow us on Twitter:
@TheAEPodcast
??@mike_noren
??@PeterMelnick
Be sure to visit our website:
http://www.audiblyexquisite.com
Facebook:
?http://www.facebook.com/audiblyexquisite
iTunes:
?https://itunes.apple.com/us/podcast/audibly-exquisite-podcast/id908164265?mt=2
Stitcher:
?http://www.stitcher.com/podcast/the-audibly-exquisite-podcast
TuneIn:
?http://tunein.com/radio/The-Audibly-Exquisite-Podcast-p679024/
Audible.com Free 30-Day Trial and Free Audiobook Link: ?http://www.audibletrial.com/audiblyexquisite
Podcast: Play in new window | Download
Pop Culture Cosmos Episode #94
Posted June 18th, 2018 -
Our Incredibles 2 review and thoughts on the legacy of the Pixar library in the wake of John Lassiters scandal whats going on with Wonder Woman 84 a childhood TV character from the past that scares Josh ...
The Disaster Artist
Posted June 18th, 2018 -
In 2017, actor/director James Franco unleashed his most mainstream film to date to South by Southwest Film Festival to near-unanimous acclaim. That film, The Disaster Artist, depicts the wild production ...
Better Podcasting #135 – Podcast Innovations
Posted June 18th, 2018 -
In this week's episode we talk about a variety of ways that podcasting has evolved, and what these innovations mean for podcasters. We'll talk about advancements in podcasting with hardware, ...
Episode 79 – Origin Stories : Captain Marvel & Negasonic Teenage Warhead & More
Posted June 17th, 2018 -
Coming up on Episode 79 of POPX: Will Disney be Able to outbid Comcast? We talk about E3, and some games we're excited for. Cloak and Dagger gets high marks and we dive into the origin stories of Negasonic ...
Agents Of S.H.I.E.L.D. "The End" (A Marvel Comic Universe Podcast) LoS243
Posted June 17th, 2018 -
The Legends Of S.H.I.E.L.D. Director SP, Agent Haley, Agent Lauren and Consultant Michelle discuss the Agents Of S.H.I.E.L.D. season five finale episode "The End." The reporters also run down the Marvel ...
PUGCast 60 — The EeeThree2018Cast
Posted June 17th, 2018 -
We battled a curse to bring you this E3 wrap-up. No, really. Intro: – T-shirt check News – E3 madness! Which we'll talk about in The Tree of Woe – Fortnite launches on Switch and ...
ATGN 316 – Atomically Incorrect Willie
Posted June 17th, 2018 -
Willie is away this week but have no worries as he has a 'live' report from Sony's E3 Press Conference while Chris recaps the major events from the Nintendo and Microsoft E3 events. In ...
PCC Multiverse #72
Posted June 15th, 2018 -
On this weeks show we wrap up our thoughts on E3 2018 talk about the chaos at DC Films and what is Sony thinking when it comes to Fortnite
Pop Culture Cosmos Episode #93
Posted June 15th, 2018 -
XBOX at E32018 Funko and the debate over the Girl in the Spider Web as Greg Hall from We Podcast amp We Know Things Douglas Haughaboo and Rob McCallum stop by on the latest Pop Culture Cosmos
PCC Multiverse #71
Posted June 15th, 2018 -
We preview the weekend at the box office with Oceans 8 Hereditary and Hotel Artemis talk Nintendo and Playstation at E3 2018 and which conference is most important we revisit the Happy Time Murders and ...
Pop Culture Cosmos Episode #92
Posted June 15th, 2018 -
Were back talking about what were looking forward to in pop culture in the second half of 2018 Nintendos latest score with Pokemon TV ratings news and a show to look forward to in the Fall Ubisofts Assassins ...
GonnaGeek.com Show #243 – Gonna See A Movie In SP's Backyard
Posted June 15th, 2018 -
In this week's episode we discuss how there could have been life on Mars, how Yahoo! Messenger is finally going away, Google needs your help to control spam and Blackberry has a new phone availability. ...