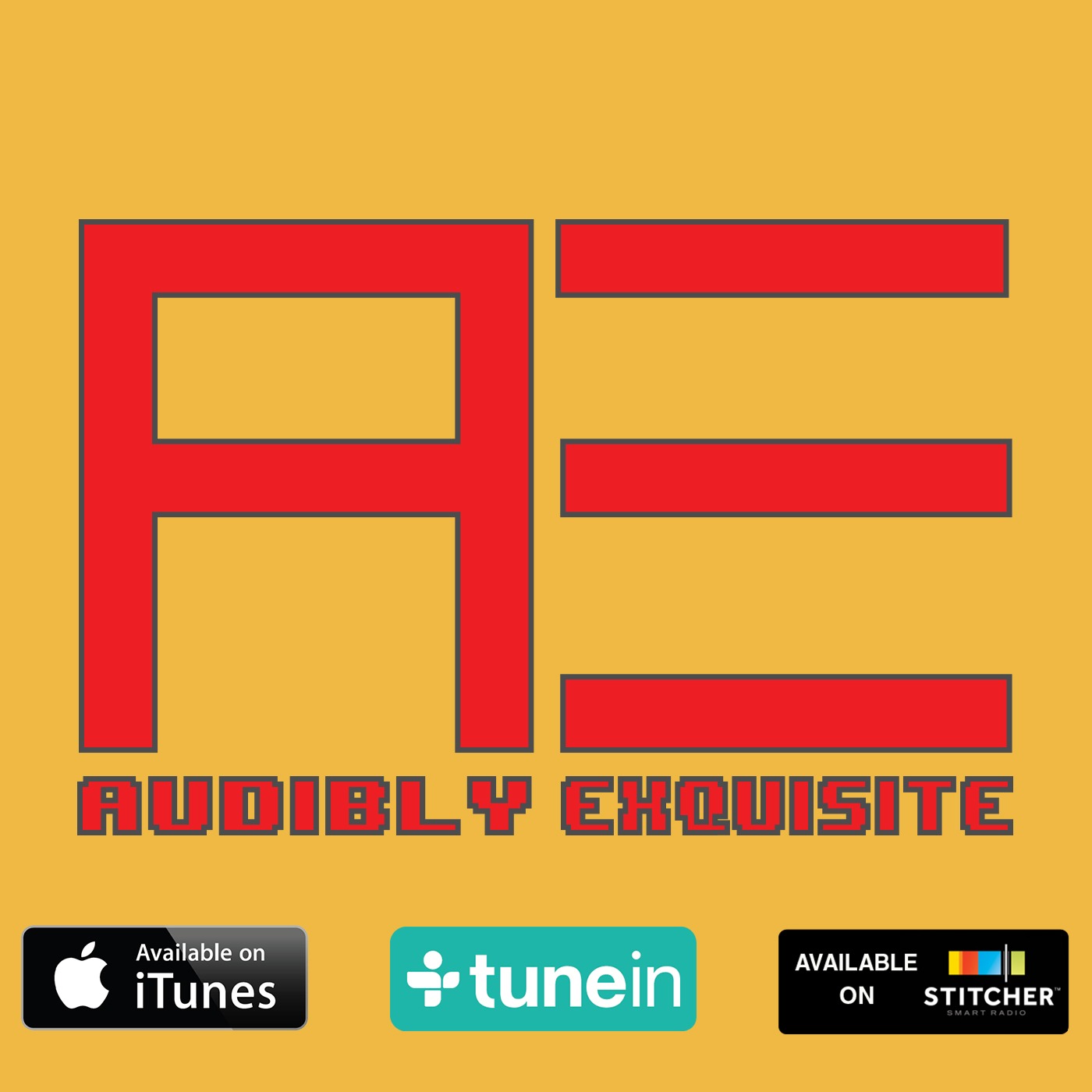 On today's show, we talked about the following:
– Marvel may be putting Namor into production
– Patrick Stewart gives his thoughts on whether or not he'll return to the X-Men franchise following Logan
– Baby Groot to get own comic series
– Matt Reeves drops out of directing The Batman
– Mel Gibson in talks with Warner Bros about directing Suicide Squad 2
– DC to give Looney Tunes comics the same "darker/mature" treatment they have done with their Hanna Barbera line
– The fate of Jar Jar Binks is revealed in Star Wars Aftermath: Empire's End
– Kevin Smith to direct Spawn related TV series "Sam & Twitch" for BBC America
– Mike gives his thoughts on the return of the Walking Dead
– Someone got a Nintendo Switch and revealed the interface of it
Want to support the show? Go to www.patreon.com/audiblyexquisite and check out the wide variety of rewards you'll receive for helping out with this program!
Follow us on Twitter:
@TheAEPodcast
??@mike_noren
??@PeterMelnick
Be sure to visit our website:
http://www.audiblyexquisite.com
Facebook:
?http://www.facebook.com/audiblyexquisite
iTunes:
?https://itunes.apple.com/us/podcast/audibly-exquisite-podcast/id908164265?mt=2
Stitcher:
?http://www.stitcher.com/podcast/the-audibly-exquisite-podcast
TuneIn:
?http://tunein.com/radio/The-Audibly-Exquisite-Podcast-p679024/
Audible.com Free 30-Day Trial and Free Audiobook Link: ?http://www.audibletrial.com/audiblyexquisite
Podcast: Play in new window | Download
Game/Life Balance Australia – Episode 61 – Billy Zane Fever
Posted June 20th, 2018 -
Howdy pard'ners and welcome to the rootin'est tootin'est (definitely rootin'est!) podcast in these here parts as Sheriff Rob and Deputy AC hit the trail and … do a … saloon … horses? Okay ...
First Thoughts: Google's latest try at a podcast app is out, and so far it leaves a lot to be desired…
Posted June 19th, 2018 -
Google Podcasts App within Google Play Today Google released the much-rumoured official/Google branded podcast app. This is something that has been rumoured on and off for quite some time, and we've ...
Episode 079 "Expo of Entertainment, Electronically!"
Posted June 19th, 2018 -
This week the guys break down all the announcements of E3 2018 including listing the games they are most hyped about. Jason keeps interrupting everyone, Adam makes an inappropriate joke, Dave won't ...
Pop Culture Cosmos Episode #94
Posted June 18th, 2018 -
Our Incredibles 2 review and thoughts on the legacy of the Pixar library in the wake of John Lassiters scandal whats going on with Wonder Woman 84 a childhood TV character from the past that scares Josh ...
The Disaster Artist
Posted June 18th, 2018 -
In 2017, actor/director James Franco unleashed his most mainstream film to date to South by Southwest Film Festival to near-unanimous acclaim. That film, The Disaster Artist, depicts the wild production ...
Better Podcasting #135 – Podcast Innovations
Posted June 18th, 2018 -
In this week's episode we talk about a variety of ways that podcasting has evolved, and what these innovations mean for podcasters. We'll talk about advancements in podcasting with hardware, ...
Starling Tribune – Season 6 Edition – Life Sentence (A CW Network Arrow Television Show Fan Podcast) ST198
Posted June 17th, 2018 -
Starling Tribune – Season 6 Edition – Life Sentence (A CW Network Arrow Television Show Fan Podcast) ST198   The Official Arrow and Green Arrow Podcast of the Gonna Geek Network Covering DC Comics ...
Episode 79 – Origin Stories : Captain Marvel & Negasonic Teenage Warhead & More
Posted June 17th, 2018 -
Coming up on Episode 79 of POPX: Will Disney be Able to outbid Comcast? We talk about E3, and some games we're excited for. Cloak and Dagger gets high marks and we dive into the origin stories of Negasonic ...
Agents Of S.H.I.E.L.D. "The End" (A Marvel Comic Universe Podcast) LoS243
Posted June 17th, 2018 -
The Legends Of S.H.I.E.L.D. Director SP, Agent Haley, Agent Lauren and Consultant Michelle discuss the Agents Of S.H.I.E.L.D. season five finale episode "The End." The reporters also run down the Marvel ...
PUGCast 60 — The EeeThree2018Cast
Posted June 17th, 2018 -
We battled a curse to bring you this E3 wrap-up. No, really. Intro: – T-shirt check News – E3 madness! Which we'll talk about in The Tree of Woe – Fortnite launches on Switch and ...
ATGN 316 – Atomically Incorrect Willie
Posted June 17th, 2018 -
Willie is away this week but have no worries as he has a 'live' report from Sony's E3 Press Conference while Chris recaps the major events from the Nintendo and Microsoft E3 events. In ...
PCC Multiverse #72
Posted June 15th, 2018 -
On this weeks show we wrap up our thoughts on E3 2018 talk about the chaos at DC Films and what is Sony thinking when it comes to Fortnite